I will include on this page helpful hints for woman that want to have a more natural approach to pregnancy, birth and taking care of their newborns.
Recommended book!
Supernatural Childbirth (Paperback)
by Jackie Mize
Here are some reviews:
- What a wonderful book! It truly inspired me to try things differently the second time around - by letting go and letting God! I had a very difficult time with my first labor, and plan to use the scriptures, prayers and methods in this book to help me with #2. I really felt the love of motherhood and God's love for us from this book! Highly recommend!

- I bought this book when I was pregnant with my second child and on bedrest for preterm labor. Having just suffered two miscarriages, I was filled with fear and felt robbed of the joy of pregnancy. This book helped me release my fears and trust in God's plan. By using the scripture references and daily prayers included in this book I grew confident of my ability to deliver a full-term, healthy baby. My faith increased and I connected with my child in my womb.
Although my first child was delivered after a 20 hour labor (with benefit of drugs and an epidural), I began to look forward to labor. This book affirmed that God didn't intend for my labor to be difficult. While it wasn't pain-free by any means my labor was perfect. It was only 4 hours, I felt in control the whole time, and I delivered a healthy baby girl without any drugs at all - on my due date no less!
I recommend this book to anyone who is pregnant or is planning to conceive.
More recommended books: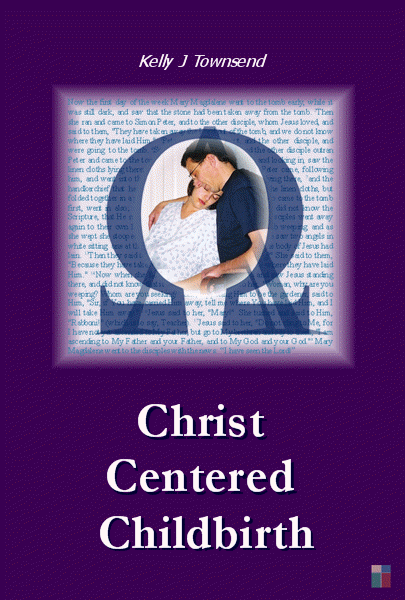 Kelly J. Townsend CCBE, CCLD
40 Weeks: Devotional Guide to Pregnancy by Jennifer A. Vanderlaan